Inspirations Vol. 1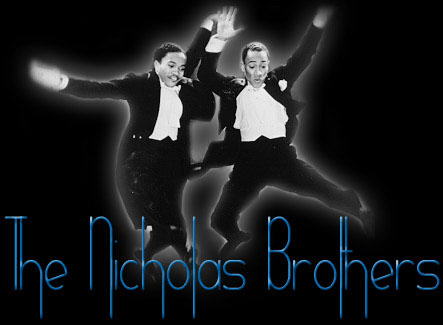 I was a dancer when I was coming up (an actual dancer, not of the exotic nature) and I think, as long as I live, nothing will inspire me as much as a great piece of choreography.
If you are unfamiliar with The Nicholas Brothers, you've been missing out.
When I was 13 or 14, the BBC showed a great documentary about them. Their story, in and of itself, is inspiring, but this routine (from the 1943 film Stormy Weather) blew my mind.
I can watch this clip over and over and never get bored.
I defy anyone to watch this and not want to get up and dance.
It is sheer perfection.
Every time I watch it, I notice something new.
The opening song (sung by the great Cab Calloway) is catchy enough, but when The Nicholas Brothers chime in and start tapping, they set the place on fire.
Their interaction with each other, the band and the set and the way it all flows so seamlessly is breathtaking.
The piece crescendos and just when you think it can't get any better, it does.
You know how everyone says Chris Brown's dance style was influenced by Usher, who was influenced by Michael Jackson, who was influenced by James Brown? Well, make no mistake – The Godfather was jacking straight from these cats.
If ever I'm feeling a little glum, I always seek out this clip. No one could have performed this better than The Nicholas Brothers. I find the experience of watching it to be nothing short of joyous.
With that said…enjoy.
Related posts:
Tags: Inspiration, the nicholas brothers