The Birthday Prep Begins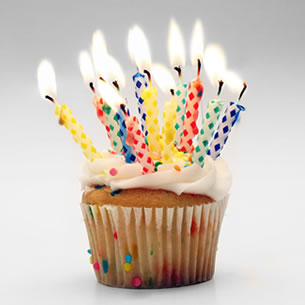 My birthday is coming up. March 30th. I'll give you a minute to go write that in your date book…….
You back? 
OK. I only mention it because I just booked my flight to New York to celebrate  me turning the big 2.8. I haven't really done anything major for my birthdays the last few years, so this will be quite the event. I'll be staying in the lovely Brooklyn (where Brooklyn at?! Sorry, just feel the need to say that whenever I say Brooklyn. Where Brooklyn at?! See?) with my fabulous friend Kumah, taking in a little West Side Story with Miss Jaded and just going with the flow of the city. It is highly likely I won't want to leave, so if anyone would like to sponsor me for a visa while I'm down there, don't be scared to help a friend in need. 
Last year for my birthday, I was tucked up in bed, with some kleenex, drowning in my own mucous. My ex, who I was with at the time, was apparently out fucking half of Toronto. Good times. Methinks this year's birthday bash will trump that, for sure. 
When I turned 18, my friends threw me a surprise party, which wasn't really a surprise because I knew all about it. Nice when someone gives enough of a crap about you to try though. 
When I turned 21, I went to Miami. I got robbed twice in the space of 24 hours. Memorable? Yes. For all the wrong reasons. 
Turning 25 in Tokyo was nice. Mainly because the Japanese are great gift givers. Technically, I wasn't supposed to accept gifts from my students, but that got a big 'Bitch please!' from me, naturally. 
How to celebrate one's birthday is always a bit of a conundrum to me. It seems quite pretentious to organise a party for yourself and expect people to show up and celebrate you. But I'm nothing if not pretentious. Frankly, people should be celebrating me every day. I shouldn't have to give out invitations with dates and times. I'm not above accepting gifts on a daily basis. I'm actually remarkably OK with that. And not just gifts. I accept cash, all major credit cards, gifts cards (to book or clothing stores. If you try to hit me with a a gift card for Home Depot, you will get a blank stare) and cheques (providing they don't bounce). 
Ohh, look out New York. I'm a-comin'. March 27th – 29th. Be there or be bitch slapped.
Related posts: